Call the Nuha Services:
014-3262812
On your next airconditioning service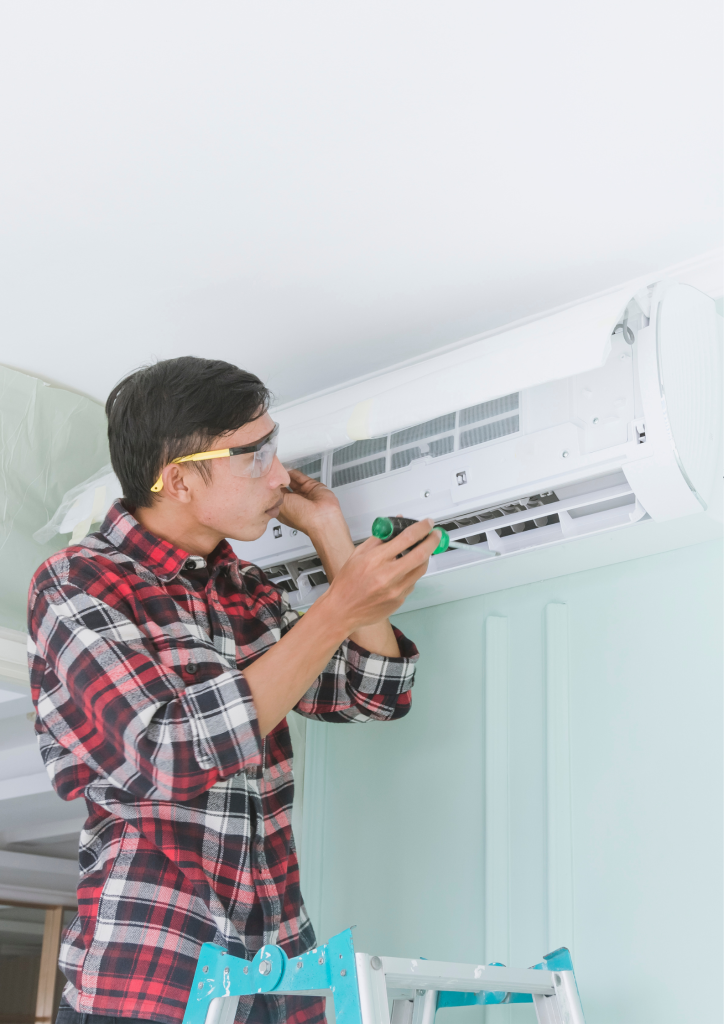 We make it easy to install your new split system air conditioner. Just purchase your system from us and we'll arrange our installer to come to you.



Average Installation Price
Installation
Wall Mounted non inverter
1.0 HP RM 320
1.5 HP RM350
2.0 HP RM380
2.5 HP RM430
3.5 HP RM530
Wall Mounted Inverter
1.0 HP RM 340
1.5 HP RM370
2.0 HP RM400
2.5 HP RM450
3.5 HP RM550
Basic installation including
6 feet copper tube.
6 feet thermal insulation.
10 feet drain pipe.
10 feet tri core cable indoor to outdoor wire connection.
Existing power point 10 feet top plug tri core.
Extra chargers
Switch 
DOL Starter
Direct wiring to DB
PVC casing 2×2,2×3, etc
Copper pipe more than 6 feet
Celling Cassette
1.0 HP RM500
1.5 HP RM550
2.0 HP RM600
2.5 HP RM650
3.0 HP RM700
3.5 HP RM750
4.0 HP RM800
5.0 HP RM850
Celling Exposed
1.0 HP RM580
2.0 HP RM630
2.5 HP RM730
3.0 HP RM830
3.5 HP RM850
4.0 HP RM880
5.0 HP RM1030
Dismantle
Wall Mounted
1.0 HP RM120
1.5 HP RM140
2.0 HP RM170
2.5 HP RM220
Celling Cassette
1.0 HP RM150
1.5 HP RM170
2.0 HP RM210
2.5 HP RM250
3.0 HP RM290
AIRCONDITIONING SERVICES IN 4 EASY STEPS
NUHA BARAKAH RESOURCES (0034489613-T) is a small business that specializes in air conditioning services and solutions. We are a small air conditioning service company with skilled and experienced technician.
Copyright © 2022 NuhaBarakah | All Right Reserved